Fun Facts About The Mall Of America

With the holiday season just starting and the rush for holiday shopping is upon us, there is only one place to do your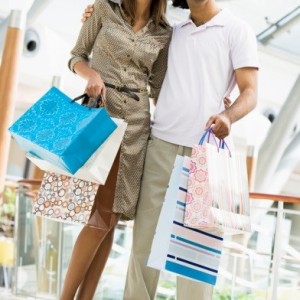 shopping – the local mall! Every city – small, medium and large features at least one mall and malls have mostly replaces the local high street as the primary venue for shopping. The Mall Of America is the biggest mall seen in the United States and is situated in Minneapolis. For those who haven't heard about this mall, here are some facts about the Mall Of America before visiting.
Mall Of America Fun Facts
The Mall Of America's size depends on what you may be measuring. If measuring the number of retail sales, the MOA comes in second to the Pennsylvania mall King of Prussia. By size the MOA wins hands down with a size of 4.2 million sq ft.
The Mall Of America is that large it features its own zip code: 55425.
The MOA comes with 500 stores, an aquarium, a theme park, a movie theatre, 20,000 parking spaces, as well as a wedding chapel.
Before being transformed into the Mall Of America, it was the Metropolitan Stadium.
The MOA features a few references to the old stadium. The bronze plaque is located in the northwest corner of Nickelodeon Universe and is where the home plate was once located. The second is near the Log Chute on a random chair which shows where the longest home run was at the Old Met which was hit by Harmon Killebrew who was able to blast the ball at a distance of 520ft from the home plate.
On any day, it is said that the number of people who visit the mall would make up the third largest city.
The common areas that aren't in the store which are heated are at the entryway. Lighting fixtures, skylines, and other body heat help the rest of the mall to stay warm during the days.
The Chapel of Love within the mall opened 15 years ago. During this time it has wed 5,500 couples. General services start at $249 for a couple with 12 guests. It goes up to $4,300 for a catered affair. This doesn't include photography, flowers etc.
On an average day tourist roughly spend up to $162 on one trip to a mall.
Although the MOA is the largest in the US, it's not the largest in North America. Canada's West Edmonton is the largest in North America. The largest mall in the world belongs to China. The Dongguan New South China Mall features a 6.5million sq ft size.