Fascinating American Music Fun Facts

Through adopting and then adapting the musical traditions of immigrants and slaves who settled here, America is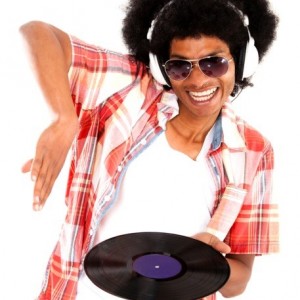 known for creating new musical genres that have influenced global cultural and musical trends all over the world.  Whatever your taste in music, you will find that your passion and interests are met somewhere in the USA.  With the invention of radio, and the gramophone player, the USA, along with Western Europe also saw the creation of a music industry that went beyond live concerts and performances. Music suddenly could reached millions of people across the globe. Musical artists became world famous as their work was able to be recorded and played everywhere.  The record industry was a hugely lucrative industry before the IT revolution replaced records, cassette tapes and CD's with online digital technology. Some facts about the American music industry, past and present:
Fun Music Facts
A 'gold' disc meant that an artist had sold over 500,000 copies of his or her album in the USA.
1876 saw the first transmission of music through the telephone line.
In 1980 the CD was developed by the Sony Corporation and Philips.
Today, in our digital era of iTunes, every year 40 billion songs which are illegally downloaded.
$4 billion dollars is made by the US online music industry – but the industry loses around $40 billion due to illegal downloads.
Top selling albums used to sell over 20 million copies. This was before piracy became popular after 2009 and online music downloading replaced the need to buy CD's.
Up till that time, it is estimated that over 1/3rd of all CDs were pirated.
The world's bestselling instrument is the harmonica.
Elvis was once an avid gun and official badge collector. He owned over 40 weapons.
Duran Duran took their name out of the movie Barbarella. They named themselves after the character of the mad scientist in that movie!
Steve Perry's band, Journey, were once named the Golden Gate Rhythm Section.
In 1979, the largest disco event in the world was held at Buffalo Convention Center in New York. There were 13,000 participants.
The Beatles still hold the top spot for the sale of 106 million albums. Country music singer Garth Brooks is in second place with 92 million albums sold, followed by Led Zeppelin with sales of 83 million, Elvis Presley with 77 million albums sold, and then the Eagles, who sold 65 million.
In 1948 Paul Goldmark invented the long playing record (LP) and, due to its renewed popularity amongst millennials, there are still10 million LPs sold each year.
In 1975, Queen released the first pop video, Bohemian Rhapsody.