Christmas Traditions in America

In The USA, Christmas is widely celebrated by a variety of traditions which differ from state, person, and country.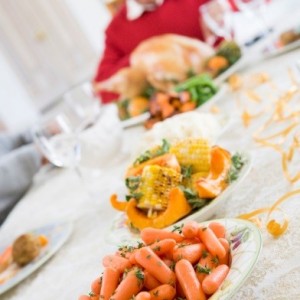 Generally the holiday season begins at the end of November and beginning of December with the start of Thanksgiving and the shopping kick-off on Good Friday. Christmas in America is a fun time of year with many families celebrating with a variety of Christmas traditions. Here are just some of the Christmas traditions in America which you may like to try for yourself.
Fun American Christmas Traditions You Can Try
Home Decoration
Decorating the homes is a big affair when it comes to Christmas time. Homes are usually decorated indoors and outdoors in the weeks leading up to Christmas. Many families opt for artificial Christmas trees although some also get real ones to make it more authentic. Other ways people decorate their home is by hanging tinsel, hanging stockings, putting up Christmas lights, hanging ornaments, placing an angel or star on the Christmas tree, as well as hanging Christmas cards around the room.
Play Christmas Music And Sing Carols
Another Christmas tradition is playing music and singing carols. Christmas music is fun to sing and listen to, and gets you and your family in the Christmas mood. No Christmas would be complete without Christmas music like 'Silent Night', 'Here Comes Santa Claus' and 'Rudolph The Red Nose Reindeer'.
Milk And Cookies For Santa
Although more of a children's tradition, some families leave milk and cookies by the chimney for Santa to eat. This tradition celebrates the kindness of giving and is something fun for children to do.
Giving Presents
Giving presents is also another tradition many families do at Christmas time. Gift giving goes back many generations, and is a way to say thank you to those you love. These days though retail stores tend to make Christmas gift giving a more commercialized tradition.
Big Christmas Dinner
Christmas dinner is a tradition where family and friends can all enjoy time together. Your ordinary American Christmas dinner usually consists of roasted stuffed turkey, roast beef, roast ham, Yorkshire puddings, roast vegetables, potatoes, squash, and cranberry sauce. This is served alongside Sherries and tonics. Other items you may see also include egg nog, sweet pastry, casseroles, nutmeg, cinnamon, chocolates, cheeses, nuts, and fruits.
Christmas is a festive time of the year, although the one thing to remember is that Christmas is a time to be with family no matter how much or how little you have.