Weekends Away for Poor Students

Study abroad expenses can really take a toll on your finances. You may find the costs involved in the fun parts of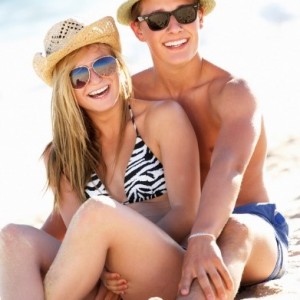 studying abroad like week-ends away seem prohibitive Okay, so you don't have a lot to spend.  Here are some great holiday tips for weekends away for students on a tight budget.
Camping Getaway
Camping is the holiday of choice for many people, and it really is a great way to holiday on little money. All you need is a tent, a sleeping bag, some canned food, and some friends and you can really make some fun memories. You can go kayaking, hiking, or even white-water rafting in place that do not charge the high fees that your local (an less beautiful) theme parks charge.
Cabin Hire on the Ski Slopes
A ski-ing trip to your nearest ski resort slopes is also a fun and cheap way to enjoy your weekend holiday away. By getting some friends together to help pay for a cabin, all of you can have fun on and off the slopes. Don't forget board games, hot cocoa, and a set of cards to help pass the time in front of a fire.
Amusement Parks
Research and see if there are amusement parks nearby which offer discounts for students. A day on the rollercoaster is great way to break up the study. Get some friends on board and  make a fun day away from studies and classrooms.
Hostelling
Hostels offer student backpackers affordable places to stay while traveling. Check the Internet for hostelling organizations. Hostels are common in major cities in the United States.
Rock Climbing And Hiking Activities
Rock climbing and hiking is a great way of spending a day in the wilderness without spending too much money. Hiking through nature is a great way to connect with your friends, get some fresh air, exercise and to free up your mind from city life and studies.
So if you're broke but you want to have fun, why not try some of these things to enjoy yourself with friends when studying abroad.