Top Summer Sports In The USA

Sport comes in a great variety when it comes to popular USA sporting activities. During the summer months many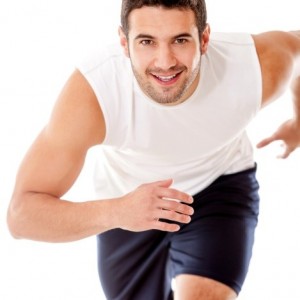 people play and watch sport on the TV and it has become a popular attraction and entertainment outlet for many people. Below are just some of the popular sports that are seen and played in the USA during the summer months.
Top Summer Sports
Ultimate Frisbee
Ultimate Frisbee is similar to that of football except the players can't run with the Frisbee. During the game they can only use one foot to pivot their body for their Frisbee throw to the next player. Today Ultimate Frisbee has really taken off and become a very competitive sport.
Lacrosse
Lacrosse is a popular sport which originated from Canada. It is similar to that of hockey only that it is played outdoors.
Triathlon
Triathlons are popular for Americans and is a great way to exercise. Triathlons usually incorporate three different types of activities including swimming, biking, and running. Triathlons can be done for fun, although serious competitors train hard throughout the year in preparation for this large exercise event.
Sand Volleyball
Sand Volleyball is a new retake on normal Volleyball but is played on the sand on the beach. Not only does it give you plenty of fun in the sun but it doesn't restrict you to a small court area.
Rollerblading
Rollerblade Inc. was founded in 1983 and shortly after the rollerblades were invented. Rollerblading is a fun sport which teaches balance and has also become a competitive sport with many people challenging one another to rollerblade races.
Skateboarding
Skateboarding has and continues to be a popular sport in the USA for professionals and amateurs alike. Skateboarding is one of the easiest sports to master all you need is little balance and a lot of patience. Skateboarding allows you to reinvent yourself by performing and mastering tricks.
Water sports
In America, summer is the time for water sports. Some of the most popular water sports in the USA include surfing, wind surfing, wake boarding and water skiing. Anyone can try their hand at playing any of these sports. Summer isn't summer unless you get in the water.