Throw A Dinner Party With An Ethnic Theme
Dinner parties can be great fun.  Study abroad international students can make a dinner party really interesting by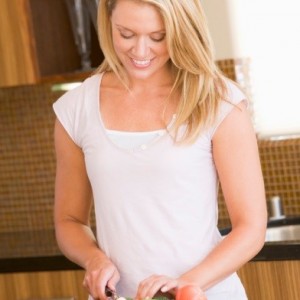 taking advantage of the ethnic and cultural mix of their groups. Dinners can be hosted by each of the students, the theme being that the dishes presented for the dinner reflect his or her cultural/ethnic background.  The way meals are served and what traditions are around meals can also be part of the event.  This will allow you to not only explore new cultures but to also try new foods. Of course some of the students might want to hold an ethnic themed dinner party based on a national cuisine that is not theirs, but just the kind of food they love and are good at cooking – say, Indian food for example.  That's OK too! Here are some tips you can use when you want to create an ethnic themed dinner party.
Tips For Your Dinner Party
Choose A Theme – One of the first things you will need to do is choose the theme of your dinner party. Choose a theme of food that you aren't familiar in and try your hand at cooking up a treat. Why not try Mexican, Indonesian, Japanese, or Chinese foods and see what you can come up with.  Or choose a theme that reflects your background and traditions and share that with your guests.
How Many Guests – The next thing you will need to work out before starting your cook is how many guests you will have at your party. This is important as you don't want to make too little food. Always over cater by 2 or 3 people in case there are some friends of guests who tag along.
Dress Up In The Culture – Why not dress up in an ethnic theme. If you chose Chinese, wear a typical outfit from there. If you chose Mexican, wear something that is part of that culture.
Have A Variety Of Meal Choices – If you have plenty of time to experiment and cook, why not try a number of small dishes that will allow your guests to sample a good variety of favorite foods from that culture.
Decorate In The Culture – Lastly why not make it the best dinner party ever by decorating the room with a cultural theme. This will help your party look the part and complement all the food and the dressing up. Your party will be amazing.