Things You Should Do This Summer

Summer is a fantastic time to get out and enjoy life. The weather, although hot, is always sunny and the days are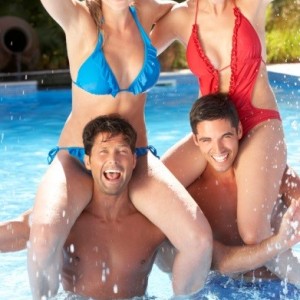 filled with smiles from those around you. When enjoying the summer months in the USA, there are some must do things that you should try to make your summer fun just that little bit more interesting this year. The following are some new things you should try this summer in the USA.
Summer Fun Ideas You Should Try
Eating lobster near the ocean at a fancy restaurant. Be warned though lobsters can be quite expensive so savour the flavour.
Go white-water rafting in Wyoming's Jackson Hole Snake River.
Go to Brooklyn's Coney Island on the 4th of July to see professional eaters at the Nathan's Hot Dog Eating Contest.
See one of America's greatest water parks and slide down as many slides as you can at Hyland Hills Water World.
Go to Vermont and sample some of the best ice cream at Ben and Jerry's Factory.
Spend some time to go whale watching in Massachusetts Cape Cod waters.
Go to a local or annual baseball team and cheer on your favourite team.
Go to Traverse City, Michigan between July 4 to July 11 and eat as many cherries as you can at the National Cherry Festival.
Go to a state fair and feast on the deep fried food that you can only find at a fair.
Go to the Taste of Chicago Festival between July 8 to 12 in Chicago.
Go to a local show and pretend you're a kid again by going on some of the fair rides.
Travel to North Carolinas Outer Banks and soak up the sun at the Cape Hatteras beach.
Between the 9th and 12th of July transform yourself back to Scotland at the North Carolina's Linville Grandfather Mountain Highland Games
Get your friends together and host a barbeque with all the traditional foods.
If you're old enough why not travel to the Santa Barbara's California Wine Festival and taste the vast array of wine that is on offer between the 16th and 18th of July.
Visit the Grand Canyon and spend the time to take a guided mule ride into this great landscape wonder.