National Teacher Appreciation Day: Recognizing the Dedication and Sacrifice of Teachers

May is the month when we recognise the dedication and sacrifice made by teachers. National Teacher Appreciation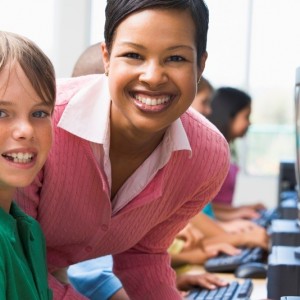 Day, which falls on May 3 in 2016, is when we celebrate the dedication and hard work of teachers.
The origin of National Teachers Day in the USA is relatively recent – post World War II. Reportedly in 1944, a Wisconsin teacher by the name of Ryan Krug started a series of discussion with political leaders and educational professionals about the need for a day that honors and recognises teachers. At first there wasn't much interest, but the movement really gained speed when Eleanor Roosevelt, First Lady, responded with enthusiasm to letter requesting the establishments of a national Teachers Day. She managed to convince the 81st congress about the need to, benefits of recognising teachers, and, as a result, National Teachers Appreciation Day was declared
Many people believe that teaching is an easy job, but this is far from true. Teachers spend many hours past the normal 40 hour week preparing, marking, and planning –  and then teaching class after class for many hours each school day.
To become a teacher it's not just about loving what you do. It's about having the drive, dedication, and the willingness to make sacrifices in your life so you can be the best teacher you can be.  Teachers are amazing people who give up a lot so their students can have the best educational start to their lives. Teachers sacrifice much of their weekends, nights, and other 'off-time' for their students, and this largely goes unacknowledged.
National Teacher Appreciation Day also observes the teachers in history who made the ultimate sacrifice for their students – this is another story, but some of the names include Lauren Rousseau, Dawn Hochsprung, Loo Jian Liang, Afsma Ahmad, Saeed Khan
So, say thank you this month of national Teacher Appreciation Day to your teacher, to your child's teacher and to any teachers that you know – their jobs are amongst the most important and their services the most valuable of all.