Host A Picnic: What You Should Be Doing

Picnics are fun and a nice way to get together with classmates and to meet other students and enjoy fresh air and nature.  You can combine a picnic with an open air concert or just set it up in a park amongst other al-fresco lovers.   Ok, so how to organize your picnic:
Host A Picnic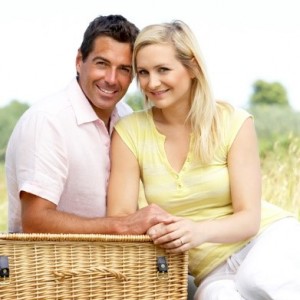 Tips
Let People Know
The first thing that you will need to do is let your friends know that you will be having a picnic and what time and day it will be held. Pin a notice on the school notice board.
Details For Your Picnic
Small details really do make your picnic just that extra something special.
Use white tablecloths (these can also just be sheets if tablecloths are too expensive) on your tables as this will make your outdoor space feel much more elegant.
Although paper plates and are more sensible, you could get some basket bases for them to make them look more elegant
To continue the outdoor theme place greenery or wildflowers in vases for that nice seasonal effect.
Get a couple of ice boxes and of course ice for the drinks.
To keep your guest's drink from becoming misplaced use wine glass tags and get your guests to write their names on them.
Bring a portable sound system and create an energetic playlist which will keep the vibes going strong.
Put up some umbrellas if you have limited shade.
If hosting an evening picnic make sure you have some bug repellent on hand to keep those unwanted bugs at bay.
Have each of your friends bring their own drinks plus a plate of food: a round of cheeses, baguettes, some pate or a hold chicken and for dessert something that doesn't melt or wilt …. perhaps a nice berry or pecan pie to round off your picnic.
Picnics can be lots of fun, are easy to manage and a nice relaxed way to have a meal with friends.