Great Tips For Camping

Camping always sounds so attractive, but without careful preparation, a lot can go wrong, as you are vulnerable to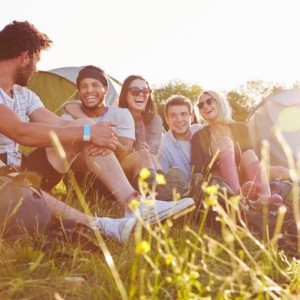 the elements – rain, mud, wind and temperatures – and you also are dependent only on you and what you have brought along with you.  Some people love this: they welcome the challenge of camping.  There is no doubt that the experience of being far removed from civilization, in a beautiful natural setting is irreplaceable.  It is important if you are going on your first camping trip to know what a seasoned camper knows about camping. For those who want to go camping and have a great time, here are some camping tips you can use to make your trip more comfortable and enjoyable.
Top Camping Tips For Students
Using foam floor tiles under your mattress can help make your sleep more comfortable.
Tie your torch against a large full bottle of water for an instant lantern that will light up the tent.
Take a jar and paint the inside of it with glow in the dark non-toxic paint for effortless DIY lanterns.
As a portable food source make sandwich bread inside a tin can.
Make sure you familiarize yourself with all poisonous plants so you don't get sick.
Pack a tick deterrent to help keep unwanted ticks away from your blood.
Glue sandpaper on top of your matchstick holder for easy matchstick lighting.
Protect your toilet paper by reusing a coffee can and placing a slit down the sides.
Cook your crescent rolls over a campfire with a stick.
To store spices use tic-tac boxes.
Take a two person sleeping bag for extra room and comfort.
Cut the end of straws and fill with toothpaste or antibiotic cream for single use packets.
Make coffee bags for travel out of floss and coffee filters.
Place candles on wooden stakes for easy romantic or night-time lighting.
Use a vegetable peeler to peel pieces of soap for one use cleaning.
So, these are some innovative ideas you can use to make your camping trip more enjoyable. Go camping this summer and enjoy the wilderness and all its beauty.