Fun Facts About Summer

Summer in the USA is when people flock to beaches or go traveling in or outside of the country with friends or family members. Summer's prime months are  June, July and August. Here is what to know about summer.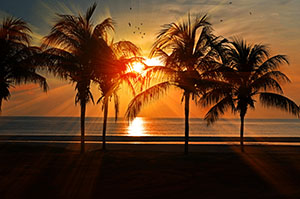 Summer in the USA
The reference "the dog days of summer" is to when Sirius appears to rise in front of the sun between July 3 and August 11. The Ancient Greeks blamed Sirius for the droughts, extreme hot weather, and heat-related sicknesses that occurred during these summer months."If you go back even as far as Homer, The Iliad, it's referring to Sirius as Orion's dog rising, and it describes the star as being associated with war and disaster," said Jay B. Holberg, author of Sirius: Brightest Diamond in the Night Sky and senior research scientist at the University of Arizona Lunar & Planetary Laboratory. "All throughout Greek and Roman literature, you found these things."
In the USA summer is the busiest time for the movie industry. Generally blockbusters are released in movie theaters in the summer months. Best known summer blockbuster releases include Jaws, Star Wars, Jurassic Park, The Dark Knight, and Raiders of the Lost Ark.
Over 650 million long distance trips are made in the USA during the summer months.
The 5 top summer vacation spots in the USA include: ocean/beach, a famous city, national parks, lakes, and resorts.
The top summer activities that Americans like to do during the hotter months include shopping, visiting historical sites, water sports/swimming, visiting national parks, and taking sightseeing tours in their own country or abroad.
During summer, Americans eat on average 48 pints of ice cream per person. Vanilla is the top choice: chocolate is second.