Form an English Movie Club

For ESL students movies in the English language are an excellent way to learn the language, plus they are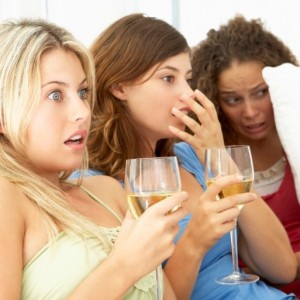 entertaining and interesting makes them a favorite ex-classrooom English learning activity.  If you love to watch movies with friends, and you love talking about movies, why not form an English movie club with your fellow ESL students! The following are some tips on how you can start any English movie club.
How To Start An English Movie Club
Advertise – Before you can start one you need to make sure others are interested. Place a poster up on the notice board at your college asking people to put their names down if they are interested. If others want to join your club you can then move on to the next stage.
Find A Place To Hold It – Next you will need a place to hold your movie nights  – perhaps in the community room at your school or residence hall, or some other area which has a television screen in the school.
Choose Movies – Select movies that everyone would be interested in and cycle through a movie a week. Choose a romance 1 week and a thriller the next. Ask the group for ideas. This will help to keep things interesting and will allow your club to appeal to a wide range of people.
Have Fun – The main thing to do is have fun. If you're not having fun then your club won't thrive like it should. If others aren't having fun, be open and ask what they may change to make the club more enjoyable for everyone.
Starting a movie club can really make your English language study more fun. Not only will it help you make friends with similar interest but it will also allow you to watch movies you had never thought you would entertain.