February is Black History Month
February is Black History Month in the USA. Over the course of this month, there are many events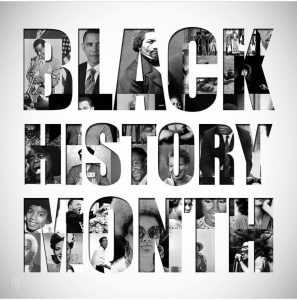 which honor and the history of African Americans and raise awareness about their achievements and contributions to the nation. Across the USA schools also focus on African American icons in American history such as Thurgood Marshall, Langston Hughes, Rosa Parks, Maya Angelou and Jackie Robinson.   In 1926, a group which is now known as the Association for the Study of African American Life and History (ASALH) announced a Negro History week, choosing the second week of February to coincide with the birthdays of Abraham Lincoln and anti-slavery activist Frederick Douglass. In 1976, February was officially declared African-American or Black History month.
America isn't the only country that celebrate Black History Month. The UK and Canada also celebrate it. Canada celebrates in February while the UK celebrates it in October.
The African American population is 45 million in the USA, making up 14.3% of the total population of America. With 3.7 million African Americans, New York has more African American residents than any other city in the USA. 51 percent of the population of Washington DC are African American.
African American history is about not only remarkable individual achievement but about how a subjugated group fought injustices for centuries until in the 60's the Civil Rights Movement overturned an undemocratic racist system.  Black History month hails the progress of black people in realizing the centuries-old intertwined goals of freedom, equality, and justice. It also draws attention to the aspects of our society which still prevent full economic and social equality.
But mostly it is a celebration of African Americans in a variety of areas of achievement in government, law, diplomacy, the military, science and medicine, sports, literature, and other fields. Some of the names are well known, some less. Here are a few facts about African American achievement and contribution to the United States of America.
The first African American senator was Hiram Rhodes Revels of Mississippi, who took his seat in the Senate in 1870.
Robert Henry Lawrence was the first African American astronaut, although he died before he could travel to space. Guion Bluford was the first African American to go into space in 1983.
Garrett A. Morgan invented the automated traffic signal in 1923. General Electric purchased the patent from him.
Frederick McKinley Jones invented the portable air conditioning unit used at military field hospitals in World War II. Because of this, soldiers were able to store perishable, life-saving medicines close to the frontlines of battle.
Madam C.J. Walker, who developed hair products for black women, was the first American woman who was a self-made millionaire
Charles Drew discovered the technique of storing blood plasma, allowing for blood banks to be established.
Granville T. Woods invented the multiplex telegraph in 1887.
George T. Sampson developed the clothes dryer in 1892.
Elijah McCoy invented the automatic oil cup, which lubricated a train's axles and bearings. There were many imitators but McCoy's product was the best, which led to people purchasing an oil cup to ask for "the real McCoy," That is where this expression comes from!
Lastly, George Crum developed the potato chip in 1853.