Fabulous February Fun for All

February is the month holiday are definitely over, your year is really beginning to shape itself.  You settle into your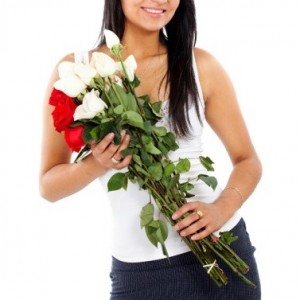 job, children and young adults begin new stages of their lives, those New Year's resolutions are underway. It's a time when families, couples and single people can all enjoy something. Also what comes with February  in the USA are public holidays or events which make this month an exciting one for many of us.
Valentine's Day
Valentine's Day is a day when love is celebrated. It's not about just romantic love, it's about love in generally for someone special in your life including friends and family members. Being single on Valentine's Day doesn't mean you have to miss out. If you have a friend who's also single, why not spend time together and even exchange a gift? You can also spend time with family or enjoy celebrating the fact that you have love in your life that does not have to mean expensive gifts!
The Super Bowl
The Super Bowl is probably one of the most watched sporting events in the U.S.A. Not only does it entertain and enthrall its fans and millions of TV viewers for hours, but it also provides a reason to get together with family and friends. The Super Bowl has a history of enthralling games and tightly contested championship.  The following teams are the most notable for multiple Super Bowl final appearances and wins:
New England Patriots
Dallas Cowboys
Denver Broncos
San Francisco 49ers
Pittsburgh Steelers
Miami Dolphins
Green Bay Packers
The Academy Awards
The Academy Awards is the most prestigious cinematic event in the USA, if not the world. The pictures, actors, directors, composers, screenwriter who are considered the best of the best movies produces the previous year are awarded out of a group of 5 nominees for the Oscar. Although the spotlight is on the winners, we were looking at some of the most famous and talented nominees for Best Movies, Actor or Best Actress who have never won an Oscar although they were brilliant on the big screen
MOVIES
Do The Right Things 1989
Taxi Driver 1976
The Thin Red Line 1998
The Shawshank Redemption 1994
Grand Illusion 1937
The Tree Of Life 2012
Singing In The Rain 1952
Mulholland Dr 2001
ACTORS
Peter O'Toole
Richard Burton
Glenn Close
Leonardo DiCaprio
Julianne Moore
Sigourney Weaver
Johnny Depp
Tom Cruise
Will Smith
John Travolta
Edward Norton
James Dean
Harrison Ford
Samuel L. Jackson
ACTRESSES
Amy Adams
Judy Garland
Julianne more
Dorothy Dandridge
Natalie Wood
Annette Bening
Ava Gardner
Lauren Bacall
Maggie Cheung
Jean Harlow
Laura Linney
Greta Garbo
Catherine Deneuve
Rita Hayworth
Marlene Dietrich
Isabelle Huppert
Deborah Kerr
Bette Midler
Mardi Gras
Mardi Gras, based on ancient spring rituals throughout the world and a celebration of the end of winter, is celebrated in cities throughout the USA and indeed, the globe.  One place in the USA that brings a whole new energy, showmanship and excess to the meaning of Mardi Gras is New Orleans. The city celebrates with incredible colourful, loud parades marked by rainbow-colored food, splendid outrageous costumes, ghoulish masks, king cakes, plastic beads and music, music, music! For one great party, head to New Orleans when Mardi Gras is afoot.
Chinese New Year
In 2016, the Chinese New Year celebrates the year of the Monkey. The monkey sign is said to be the most auspicious  of them all. Those who celebrate the year of the monkey tend to be smart and particularly careful about their investments, love lives, careers and health. Some celebrities that celebrate the year of the Monkey include:
Gillian Anderson
Dana Delany
Will Smith
Jennifer Aniston
Tom Selleck
Tom Hanks
Chealsea Clinton
Jerry Springer
Ricki Lake
Elizabeth Taylor
Johnny Cash
Bette Davis
Groundhog Day
Groundhog Day is a day that foretells whether winter will continue for 6 more weeks or whether spring will start early. Each and every February a groundhog will come out of its burrow. If it acknowledges his shadow then it is believed that there will be 6 more weeks of winter. If not, spring is supposed to come early.
But how accurate is Groundhog Day? Well, a team of scientists actually put the theory to the test. They calculated the past 30 years' worth of data on the average daily temperatures of those last 6 weeks after Groundhog Day and compared them to when the Groundhog saw its shadow and when it didn't. The results were fascinating. It showed more times than often that this theory was indeed true in some areas of the country, with the temperature only raising a few degrees higher when he didn't see his shadow. As for accuracy well, there were still a fair few places that the theory didn't hold up so the predictions are really what you want to believe!