Employment Vocabulary For ESL Graduates

When it comes to finding a job after you have completed your ESL studies, you want to make sure you understand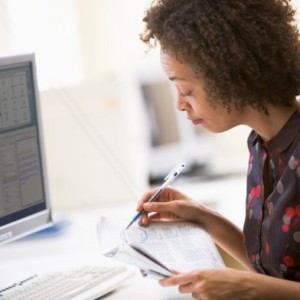 and can communicate effectively with your interviewer/s, and in a professional manner. For those who are about to set out on the job hunt the following are some employment vocabulary words and meaning which may help you understand your employers questions and answer them accordingly.
Employment Vocabulary
Assessment – Evaluations based on an individual abilities, productivity and contribution in the workplace.
Bonus – A reward or additional payment from an employer for good work completed.
Background – Experience, qualifications, education.
Curriculum Vitae – A resume or summary of an individual's experience and education to date.
Dismiss – To terminate or discharge from a job.
Employee – Working individual who works under a boss.
Employer – Your boss or the company that has employed you.
Fire – To terminate or dismiss a worker from their job.
Fringe benefits – Different advantages that are offered in addition to or to supplement your salary.
Interview – a situation in which the prospective employer asks the job-seeker question relevant to experience, qualifications and motivation, etc. and assesses her suitability for the job.
Hire – To employ an individual to work with a company.
Make redundant – Dismiss an individual for economic reasons.
Notice – Warning in advance that you are about to leave your current work.
Maternity leave – Period of time for a woman to leave work to have a baby.
Personnel officer – Recruitment manager for the proper training and welfare of the staff (employees).
Promotion – A rise in the position or rank of a company.
Recruit – Looking to hire new staff.
Prospects – Success and promotion opportunities in a career.
Resign – Voluntary leave the job.
Retire – Leave employment due to your age.
Sick leave – Time off work due to sickness.
Staff – Group of workers or employees in a business.
Strike – Stop working to protest against something you believe is wrong in the treatment of you or a group of you, i.e. your wages have not been raised for 5 years.
Unemployment benefits – Payment to unemployed person which are made by the state.
Training course – A course of study which prepares someone for a specific job.
Vacancy – A position that needs to be filled.
Trainee – A person who is being trained for a job.
Weakness – Shortcomings or a lack of ability in a particular field required for the job.