How to Dress For Class: Style Tips For International Students

When studying abroad it's expected of you to dress in a decent and modest manner while attending your classes.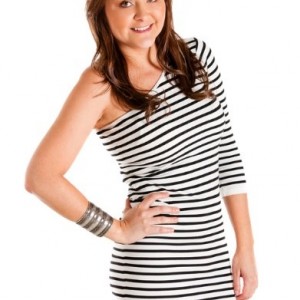 While this may seem like an easy task it can actually requires a bit of thought and planning! You don't want to dress too casually but you also don't want to dress overly formally. The following are some style tips on how to dress when you are attending class.
Shoes
Sneakers over heels are a good way to go. You don't want your feet to be sore by the end of the day and sneakers keep your feet comfortable and protected.
Bags
Drawstring bags are a great alternative than that of backpacks or an oversized purse to carry your computer or notebooks. They are cheap and are less straining on the body than those heavy backpack straps.
Fabric
Wearing comfortable, fitted but not too tight clothes in natural fabrics is the key to an enjoyable day. Anything with cotton or jersey is perfect. Wearing tight fitting jeans isn't always the best idea!
Jacket
Wearing a lightweight jacket is great for those chilly days and for air-conditioned classrooms. They should have plenty of pockets. A blazer collar is better looking than a hood and will help to keep your neck warm!
Accessorize
If you want to accessorize a scarf is very useful. You can use it as a headband, tie it around your neck, adding a new unfussy vibe to your outfit. Scarves come in handy on chilly days plus they bring some extra color and flair to your outfit.
Try these simple tips to see to make your look more comfortable and appropriate whether in the classroom or out and about on campus and beyond.