Money-Saving Tips for International Students – food shopping and eating out
Being a student means being on a budget.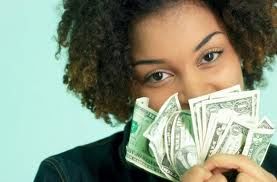 Money-saving tips for international students cover lifestyle choices such as drinking water rather than sodas to ones which are specific to the school you attend and the city in which it is situated.
Your school's fees may cover a number of living essentials as well as social activities.  Our TALK English Schools students will be aware that our fees include accommodation, meals and any number of social activities that are either free or heavily discounted.  The Activities Directors and TALK staff will be able to advise students more specifically about big money-saving tips and discounts for your local transport  needs, eating out recommendations, food stores and markets, free activities, as well as value-for-money expensive stores for clothes or electronics.
Keep in mind these money-saving tips when shopping for groceries, or when eating out:
– Use a purifying filter to make your own drinkable water, instead of buying bottled water.
– Drink water rather than soda, coffee or alcohol when eating out.  This is a big waste of money.
– Avoid junk food.  Snack on fruit, nuts and vegetables from your local farmers' market.
– Don't drink alcohol, or watch your consumption.  Smoking is expensive in the USA.  Try not to smoke at all, if possible. This is both healthy and smart money-saving advice !
– Buy perishable goods like canned food, condiments like salt and pepper, washing powder, etc in bulk.
– Share the cost of food shopping with other students.
– Check coupons online, at food stores or in the mail for discounts on food and other household products.
– Make a grocery checklist before going shopping for food, and only buy what you need
– Eat at home instead of eating out. Have social dinners at home rather than restaurants.
– When cooking, make a bit more than you need and freeze for meals later.
– Find out where and when the farmers' markets occur.  Generally, larger supermarkets offer the best prices on basic supplies, but for fresh produce (fruit, vegetables, bread, eggs and so on) local markets provide significant savings.
– Use price comparison sites.
These simple money-saving tips for international students really do help you save $, and free your  budget up to pay for those  once-in-a-lifetime opportunities like short and longer trips around the country and seeing your favorite performers live!