10 nice and (very) easy things to do in Autumn

Autumn – otherwise known as Fall in the United States of America – is loved in America because after a long hot summer, its cooler weather and its astonishing colors are a comfort and signal that life is turning inwards, and that activities around hearth and home and holidays will soon bring loved ones together. There is als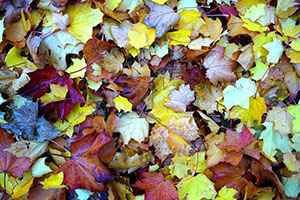 o a feeling that the year is coming to a close, and that also means the holiday season is around the corner. Autumn brings with it very distinctive traditions and activities in the USA – and it is the season in which two beloved holidays fall – Halloween and Thanksgiving.
Autumn Activities
climb trees
wear socks again
take rainy days off to drink hot chocolate and play cards
stay home for Sunday baking
get obsessed with a TV show on DVD to get some down time, finally
make hot cocoa (with peppermint schnapps)
carve an obscene pumpkin and put it on your doorstep
make hot mulled cider (with rum and cinnamon sticks)
stay home on Halloween and watch scary movies while you wait for trick or treaters
visit haunted houses in your area
So as the days get shorter and chillier, take advantage of Autumn's opportunity to spend time to be snug and homebound or embracing the chillier beautiful outdoors.